Who is Coach Keegan?
As a beloved Sydney Roosters Rugby League supporter I came to hear about this guy they called Coach Keegan and how he was revolutionising the strength and conditioning structure as well as introducing new power and diet levels to the Sydney Roosters training in season 2013 and 2014. Keegan Smith also known as Coach Keegan is the son of Brian Smith who a revered first grade rugby league coach in Australia.
Keegan's story is quite interesting since he went from travelling the world as a backpacker on a shoestring budget to becoming one of the key figures behind the Sydney Roosters run to the 2013 National Rugby League (NRL) Premiership.
Professional sporting teams and athletes have traditionally focused on the professional yet standard forms of training for their particular sport whether it be skills, endurance, strength and conditioning or any other forms of training. Large amounts of money would be thrown into seeking to improve such athletes without incorporating too many new or alternate forms of training.
Enter Keegan Smith.
He has spent many years involved in training professional athletes, exploring the world, getting a worldly education and studying some of the greatest experts the modern age has seen in various disciplines involved in optimizing the human body. What this has done is it has enable Keegan to bring to the table a fresh perspective on training professional athletes which come before him. He has broken away from the traditional forms or train, train and train harder and decided to introduce a more intelligent holistic approach to optimizing his athletes which not only include training the body but also looking at improving the mind, diet and recovery of these professional athletes.
We will discuss some of these areas of the more holistic approach further in this blog post when we look at the "Real Movement Project", but what you should know is that Coach Keegan is not your usual run of the mill fitness or strength and conditioning coach. Instead his holistic approach incorporates some of the most cutting edge human optimization techniques around. Basically, what this has done is it has created additional levels of athleticism for many of his athletes which has given them an added edge over their competitors.
Having raised my attention in 2013 after training the Sydney Roosters to the annual premiership I began to follow Keegan Smith around on social media and I quickly got an insight into the knowledge that he possesses as an expert in training and preparing professional athletes. It is no secret that many of Keegan's influences come from cross-fit, paleo diet, Ido Portal Movement Method, powerlifting, weightlifting, gymnastics and various other superior forms of physical and mental training. Needless to say I have come to respect Keegan as a guru in the field of human optimization.
What is the Real Movement Project?

Basically, the Real Movement Project is a premium members group that you can pay to join by checking out Keegan Smith's website CoachKeegan.com
Once you join the Real Movement Project you will be given login details to the premium content provided in the members section of the CoachKeegan.com website. You will also gain access to the private members Facebook group so that you can easily interact with Keegan and all of the other members in the Real Movement Project.
So as mentioned above the Real Movement Project covers all bases and takes a unique holistic approach to bettering you as a human and as an athlete. It does this by focusing of 4 very important areas which we discuss below:
Mind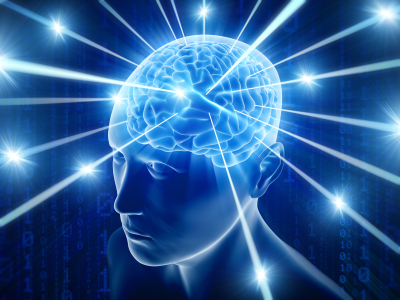 The MIND is definitely one major area that we like to put a lot of emphasis on improving here at the Place of Persistence, if anything because a person needs to have their mind in the right place in order to achieve any goals or success that they set out to accomplish. If your mind does not have a sense of clarity and focus then your direction and judgement will be clouded leading to you making poor decisions.
The Real Movement Project focuses on the MIND as 1 of the 4 major areas of development in this program, in particular the following issues are explored:
Stress Management
Success
Learning and Cognition
Brain Supplements
Diet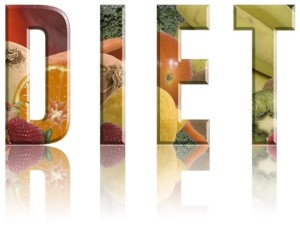 Naturally a persons DIET can be one of the biggest contributing factors to not only a persons physical development but their overall general health. The DIET section of the Real Movement Project aims to fine tune your overall health from the inside out putting a lot of emphasis on detoxing and consuming natural organic healthy foods which the body needs in order to put itself through the rigorous training regime in this program.
What to eat
Recipes
Detox
Supplements
Movement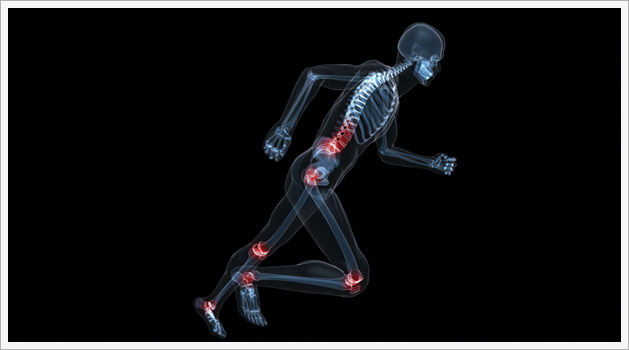 The MOVEMENT section for me was one of the most interesting parts to this program since it introduced me to a whole variety of different training methods that Coach Keegan uses to train his professional sporting athletes so that they can be in the best shape of their lives. For me this was really interesting as it was to be able to get an insight into how professional athletes train. There are explanations and videos which demonstrate the correct form and technique to be used for each exercise. Personally I love the videos which demonstrate the progression steps to work on in order to perform the gymnastics and calisthenics exercises. However, I do plan on getting into some serious forms of weightlifting and crossfit style training in the future and there are great instructional videos teaching perfect technique for these various training methods. This section on Movement has something for everyone no matter what goals you are seeking to achieve.
Mobility
Force
Injury Prevents
Videos on all areas of physical training including cross-fit, gymnastics, weightlifting, calisthenics etc
Rest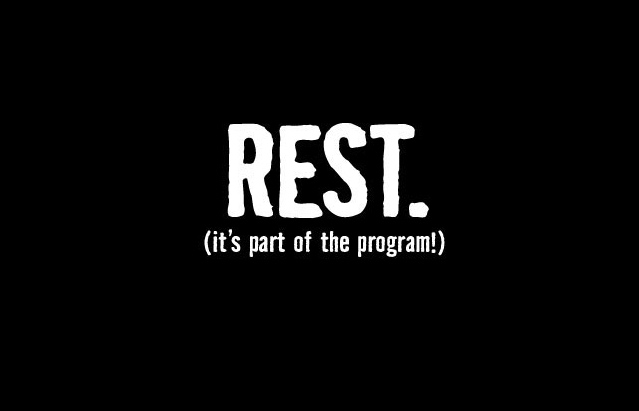 Since you will be pushing yourself to new levels the section on REST is a crucial part of the Real Movement Project. This section really goes above and beyond sleep, rest and recovery since it goes into detail looking at various techniques and routines that I had previously never heard of or know anything about. Issues such as over training, fatigue, mineral balance, hot / cold protocols, HRV testing, yoga, energy techniques, optimizing sleep and various other cutting edge techniques are explored to help your body bounce back quicker than ever before.
Sleep
Regeneration
Over Training
Fatigue
My use of Real Movement Project in 2015
The reason why I have decided to write a bit about Coach Keegan and his Real Movement Project is because I have just recently joined his members group and am about to embark on a whole new style of training from a holistic point of view. Previously I have simply focused training on free weights, kettle bells and cardio exercise giving not much attention to my diet, injury prevention or my overall general well being. Certainly as a person who has suffered multiple shoulder dislocations from playing touch football I am definitely keen to learn more about how I can get my body into the right shape by training a specific way which will help with my injury prevention and getting myself into the best shape and health ever.
Towards the end of 2014 I began to dabble in some more holistic health and training techniques such as meditation, trying to eat more fresh organic foods and reducing sugars and processed foods, also beginning to introduce some more calisthenics. So it was natural that I was seeking to get some expert advice on these areas of health and training that I have been developing a keen interest in and this is where the Real Movement Project came to my aid.
For me the plan for 2015 is to get back to basics and reset my entire body both physically and mentally. I intend to do this by putting far more importance on getting my diet right, continuing my journey with meditation and beginning my progression journey with calisthenics, gymnastics, yoga, pilates and tai chi. I may also introduce a small amount of cross-fit into my life down the track but at the moment I am keen on getting back to basics and toughening up my core, creating healthier joints and building body weight strength.
So basically from all of this what can I now say, "well I now have the best information and fitness gurus in my corner with the most innovative and holistic advice around – so bring on 2015 it is going to be a big year!"
GOALS for 2015
(Below goals & comments were posted in the Facebook Members Group for Real Movement Project)
"Hi guys just joined last week & I wanted to introduce myself & mention my 2015 goals. I decided to join the RMP to learn more about nutrition, training & holistic living.
LIFESTYLE GOALS 2015:
– Be the best Father possible to my soon to be born daughter.
– See growth in my business (law firm) & my online blogs – mainly through building my brand.
– Meditate for 10-20 minutes every morning
– Go to bed before 11pm so I can get up earlier around 6pm
DIET GOALS 2015:
– Cut refined sugars & packaged foods as much as possible
– More organic fruits & vegetables by having a daily smoothy blend
– The right mix of vitamin supplements & probiotics daily
TRAINING GOALS 2015:
– Get specialist medical advice on problem shoulders (having suffered multiple dislocations).
– 30/30 Squat Challenge
– Perform a tuck planche
– Perform at least 1 muscle up
– Perform freestanding handstand
– Perform 100 push-ups in a row
– Develop my mobility & calisthenic skills – progress through the Convict Conditioning program
This year is going to be massive for me with my first baby on the way & an opportunity to build a business – I definitely want to get in great shape physically & mentally.
If anyone has any good resources on good shoulder rehab & strengthening I would love hear.
Thanks guys
Josh B"