Leverage Snapchat As An Online Marketing Strategy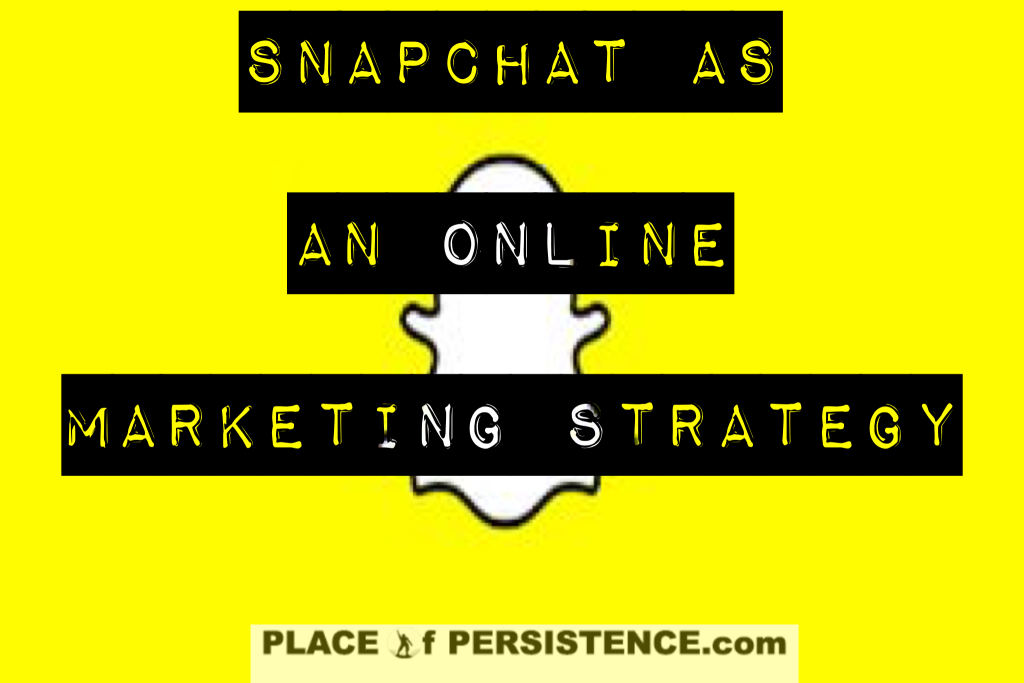 Throughout this article we will discuss with you how you can utilize Snapchat to produce various forms of content marketing for your website or blog site, which is great for SEO.
Most people think that just because Snapchat is mostly utilized as a "private messaging" app that there is no way to use it to market your own brand or create fresh quality content for other social media platforms or for your own blog or business website.
However, with the use of the ever popular Snapchat Daily Stories which allows you to post a stream of pictures and up to 10 second videos in your Daily Stories Stream which lasts for 24 hours, you can have a running commentary and ongoing information or entertainment channel at your fingertips to engage viewers and entice them to follow you, engage with you and ultimately convert them into a buying customer or loyal follower.
The truth is that Snapchat also allows you to be the starting point for creating fresh new material which can be used in relation to other social networking platforms and also for your own websites Search Engine Optimization (SEO) and internet marketing campaigns. Listed below we have put together a series of steps you can take to leverage your Snapchat experience into a real life online marketing campaign that reaches millions of people.
How to Get Started with your Snapchat Online Marketing Campaign
If you have an iPhone then you can just go to the App Store and download the Snapchat for free of charge. Alternatively, if you have an Android mobile then you can go to the Google Play shop and download Snapchat totally free.
Once you have done this then you should sign up a Snapchat account, set up your profile and make sure that your privacy is set so that the general public can see your pictures and videos that you post in your Daily Stories Stream. If you keep your privacy settings set only your friends to be able to send you message or view your Daily Stories then you will significantly restrict the amount of reach you have to the public at large. So make sure you go into your Snapchat settings and under the heading "WHO CAN…." make sure that the option for "Everyone" is chosen for both private messages and daily story streams.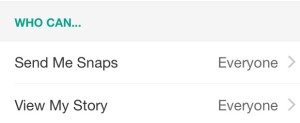 Have a Point to your Snapchat Content
You will find that your average Tom, Dick and Harry who use Snapchat for their own personal use will often jump onto Snapchat and record pretty unremarkable videos or pictures of things going on in their daily lives. Which is absolutely fine because hey that is what social media is all about.
However, if you have a business and seek to promote your business brand or personal brand then you really need to ensure that there is a strong and relevant reason or point to the content that you publish on your Daily Stories.
In saying this you do not want to get onto Snapchat and simply go nuts in spamming your advertisements or buy now requests on every bit of content you post on Snapchat – this will be the quickest way in which you will lose viewer engagement. You need to create an ongoing entertaining or informative channel for viewers to want to constantly consume and then along the way you can very occasionally slip in a call to action.
Jab Jab Jab Right Hook on Snapchat
A great strategy is to follow the Gary Vaynerchuck strategy of Jab, Jab, Jab, Right Hook which basically refers to the fact that you need to offer the viewer lots of interesting content along the way before diving in for the kill and request that your followers take some sought of specific action for you. By the way if you are not already following Gary Vaynerchuck on Snapchat then get on board the guy is a genetic freak when is comes to social media and being a hustler – Snapchat: GaryVee or scan his image below.
There is no point in simply getting on Snapchat and simply rambling on with no direction or no specific content about the issues or topics you are seeking to present in order to further your brand or product. By all means tell interesting stories or relevant pieces of information that your followers will be interested in – but make sure that your message is relevant and has some sort of direction.
Plan your Snapchat Content
Creating content on Snapchat that has a purpose of getting a particular message across to the viewer can be done very easily with a little bit of planning and forethought before you post the content in your Daily Story streams. Probably the easiest way to do this is decide upon a great, interesting or intriguing story to tell your viewers. Obviously videos on Snapchat only last 10 seconds so you most definitely need to get used to talking in 10 second blocks. The more experienced you get with your storytelling and Snapchat videos the better you will become at being able to engage more viewers to continue watching the next video since they will be wanting to hear what you have to say next.
For more information and strategies on better Snapchat Storytelling check out this Snapchat Storytelling blog post.
Alternatively, if you are not going down the storytelling route and wish to get your message or some interesting points across to the viewer then I would strongly suggest writing down a few planned bullet points in strategic order. This will ensure that you keep on track and on point about the concise message you are putting to your audience. It will ensure that you do not get side track on talking about other random issues that may be irrelevant – the main tip here is to have a plan of what you want to say rather than randomly talking shit that will ultimately bore the average punter.
Use Your Snapchat Content for SEO Purposes
You may be thinking how the hell am I going to turn my series of short 10 second Snapchat videos into content that can help my website gain more traction with Search Engine Optimization (SEO). Well it really is quite simple if you take the time to follow a few simple steps.
The idea is to re-purpose the Snapchat content and turn it into an online video which you can then publish on your own website blog or upload it to your YouTube channel.
You will notice that on Snapchat you have the ability to save any pictures or videos that you publish on Snapchat – it is really quite simple. Either click on the Save symbol before you publish the content to your Daily Story Stream or you can click on the Save symbol after the content has been publish onto the daily story stream. This can be done by swiping from bottom to top on your phone screen when viewing your daily story stream and the Save symbol with appear.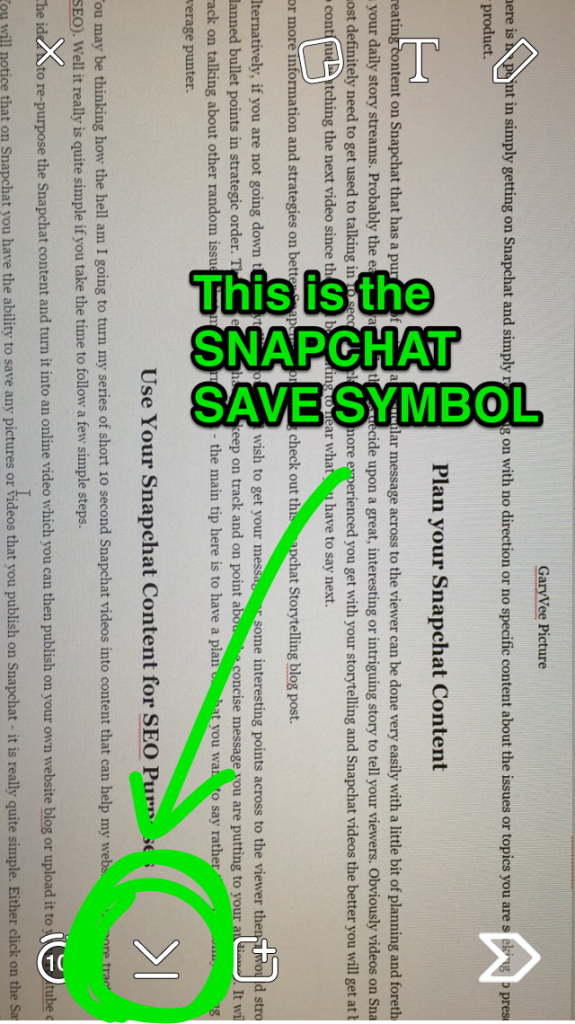 By clicking on this Save symbol it will save a copy of the video to your camera roll on your mobile phone. This will then enable you the power to re-purpose and recreate other forms of content such as longer videos made up of a series of your 10 second Snapchat videos or even create written content and articles from your videos. The re-purposing of your Snapchat content into other forms of content such as videos or written article will be used to publish on your website which can be a powerful way to increase your SEO in Google and other search engines.
How to Re-Purpose Snapchat Content for SEO
Once you have saved a series of Snapchat videos to your mobile phones camera roll then there are 2 fairly easy strategies you can take to re-purpose your Snapchat content into 2 layers of content for your website and other platforms.
1st Strategy – Create 2-5 minutes videos:
Ok so as discussed above you will want to save a series of your 10 second Snapchat videos and piece them together to create 1 longer flowing video which either tells a story, gives the viewer information, insight or educates them about the issues that you are presenting.
The best way to combine the series of 10 second Snapchat videos together into 1 professional looking video to publish on your website or YouTube channel is to use a very powerful piece of software called "Screenflow" that is if you have a Mac computer, otherwise you can look into the "Camtasia"software if you are using a PC. There are other types of video editing software to look at but from my experience if you have a Mac computer then Screenflow is the beez knees.
Go to the Screenflow website to find out more.
This software will allow you to combine the series of Snapchat videos together into 1 stylish and flowing video. You can also get creative and create branded Introductions and end pieces or outros to your video.
Once you have turned your Snapchat content into 1 longer video you can then go ahead and use some clever video SEO tactics to publishing it on your YouTube channel and then linking it back to a relevant page within your main website or blog.
2nd Strategy – Turn your NEW Video into an Article:
You should know that unique and original quality written content is adored by search engines such as Google. So one strategy that you can utilize is to turn your newly created video from the 1st Strategy above into a written article by further re-purposing the content into another layer.
How do you do this, well it is really quite simple, you need to have the spoken words in the Video transcribed into writing.
You can sit there and painstakingly type out each word spoken on the video and create a transcript that way or you can opt out for the easy way and outsource the transcription to someone on Upwork or other outsource platform who can type at the speed of lightning.
It will be prudent for you to then get the transcript and edit the written piece so that it contains headings, pictures and cleans up any grammatical error in order to enhance the readability and potency of its SEO value.
2 Layers of Snapchat Content Re-Purposing
As you can see from these fairly basic strategies outlined above – you can turn a your Snapchat content into at least 2 extremely powerful forms of fresh and unique quality content, that being a video and a written article of blog.
You can also get creative and turn the Snapchat content into different other unique forms of material such as audio files or podcasts, slide shows and infographics.
Get innovative, use your well known conventional SEO strategies and always have a call to action.
Add Me On Snapchat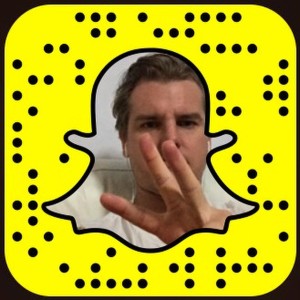 How to add me on Snapchat:
1. Add my name to your Snapchat contacts – @JoshuaBoorman
OR
2.Save OR Screenshot the above picture
3.Open Snapchat
4.Add Friend
5.Add by Snapcode
6.Select the above picture for scanning